Explore Alicante in One Day: Must-See Sights and Activities
Alicante, nestled on the Costa Blanca of Spain, is a vibrant port city boasting stunning sandy beaches, a charming Old Town, and the imposing Castle of Santa Barbara overlooking the city. Perfect for exploration on foot, Alicante invites you to wander its narrow city center streets, breathe in the fresh sea air, and take a leisurely stroll along the beautiful promenade. Happylife.es is your companion for discovering the magic of Alicante, ensuring that every step reveals a new layer of joy and fascination. Join us for a day filled with history, culture, and the sheer joy of seaside living in this Mediterranean gem.
Embark on a self-guided walking tour with this one-day itinerary to discover Alicante's top attractions.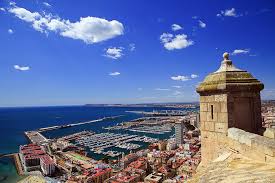 Santa Barbara Castle
Kickstart your day with a visit to the iconic Santa Barbara Castle, an unmistakable feature perched on Mount Benacantil. Built by the Moors in the 9th century, the castle has witnessed centuries of history and undergone various modifications. Reach it by elevator or hiking for breathtaking views of the Mediterranean Sea, Alicante, and the Serra Grossa mountains.
Opening hours: Daily from 10 am to 8 pm.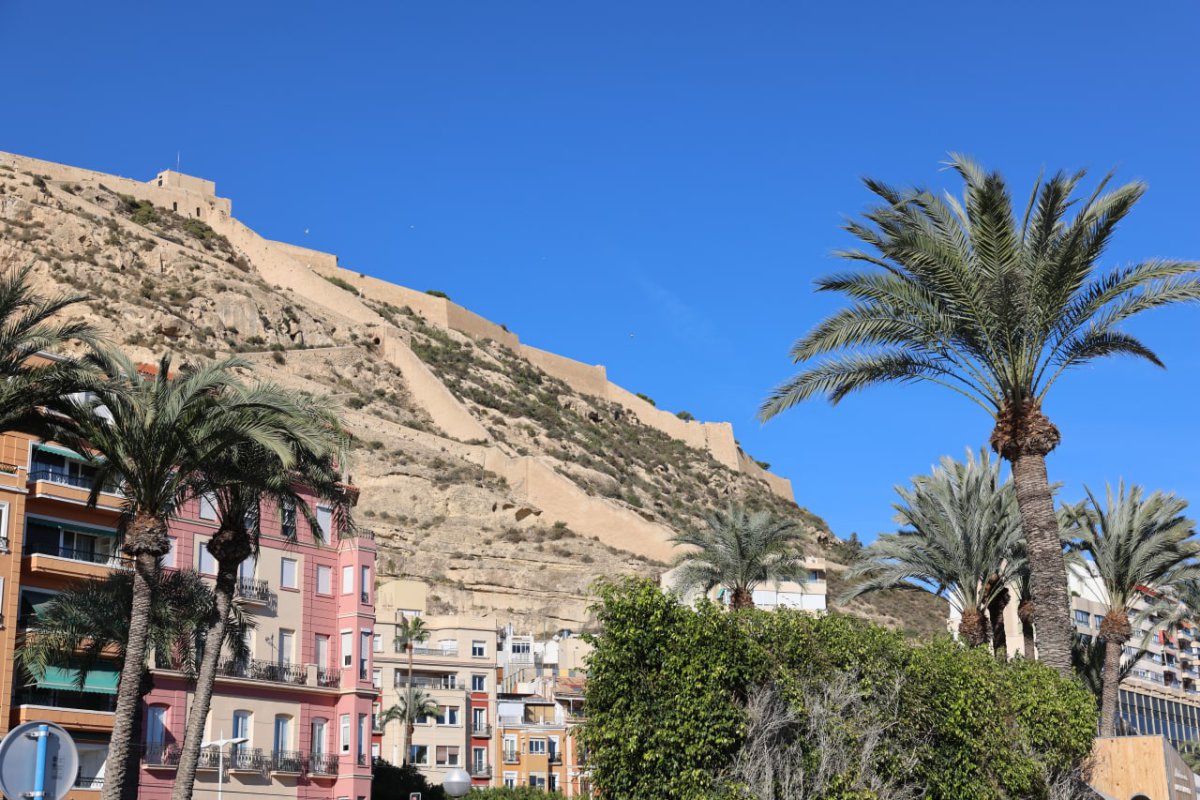 El Barrio (Old Town)
Descend to El Barrio, the picturesque Old Town of Alicante. Wander through narrow streets, admire colorful buildings, and explore historical landmarks such as the Central Market, Concatedral de San Nicolás, Santa Maria Basilica, and the City Hall. Take a break at a local café or shop at charming boutiques.
Central Market of Alicante
Experience the bustling Central Market, a modernist architectural gem filled with fresh produce from Valencia orchards. This market, spanning two floors in a beautiful 20th-century building, offers a diverse array of products presented attractively. Don't miss the chance to enjoy tapas and wine while shopping.
Operating hours: Weekdays 7 am to 2:30 pm, Saturdays 7 am to 3 pm (Closed on Sundays).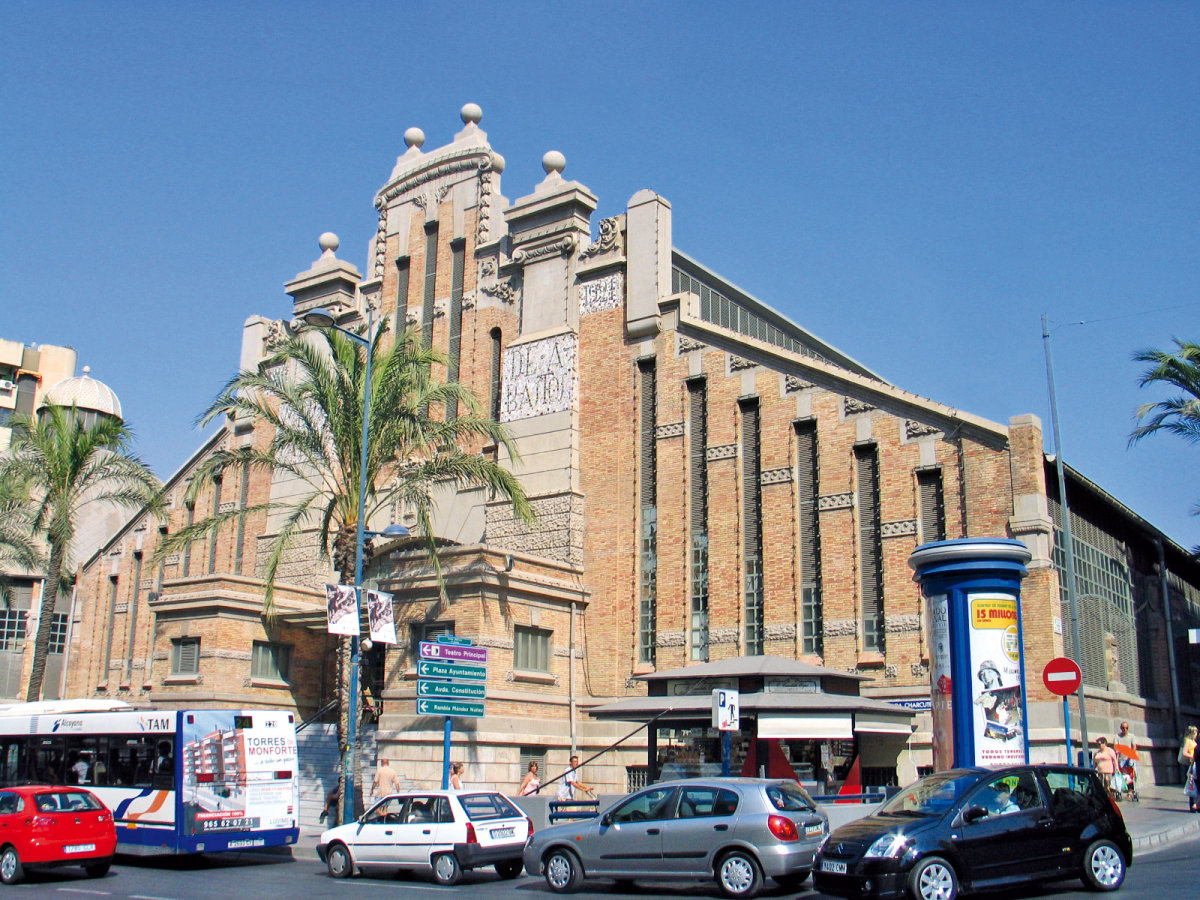 San Nicolás Cathedral
After the market, stroll through El Barrio to reach the stunning Concatedral de San Nicolás. While its exterior may seem austere, the interior reveals intricate stone carvings and vibrant stained glass windows. Explore the chapel's beauty firsthand.
Opening hours: 8:30 am to 1 pm and 6 pm to 8:30 pm.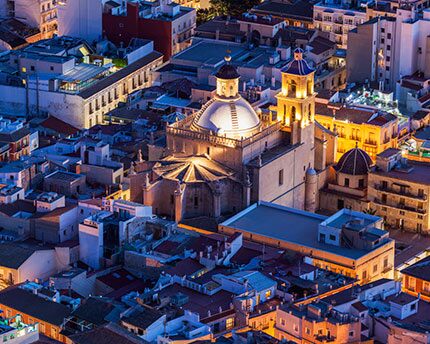 Santa Maria Basilica
Visit the Basilica of Santa Maria, the oldest active church in Alicante, showcasing Valencian Gothic architecture. Built between the 14th and 16th centuries over a mosque's remains, it was promoted to a basilica in 2007.
Opening hours: 10 am to 1 pm and 6:30 pm to 8 pm.
The City Hall
Explore the City Hall, an 18th-century baroque masterpiece with a magnificent dome, clock tower, and ornate facade. Admire the ornamental elements and explore rooms like Salón Azul, Salón de Plenos, and a chapel with notable artworks.
Opening hours: 8:30 am to 5 pm (Mon-Thu); 9 am to 2 pm (Fri); closed on weekends.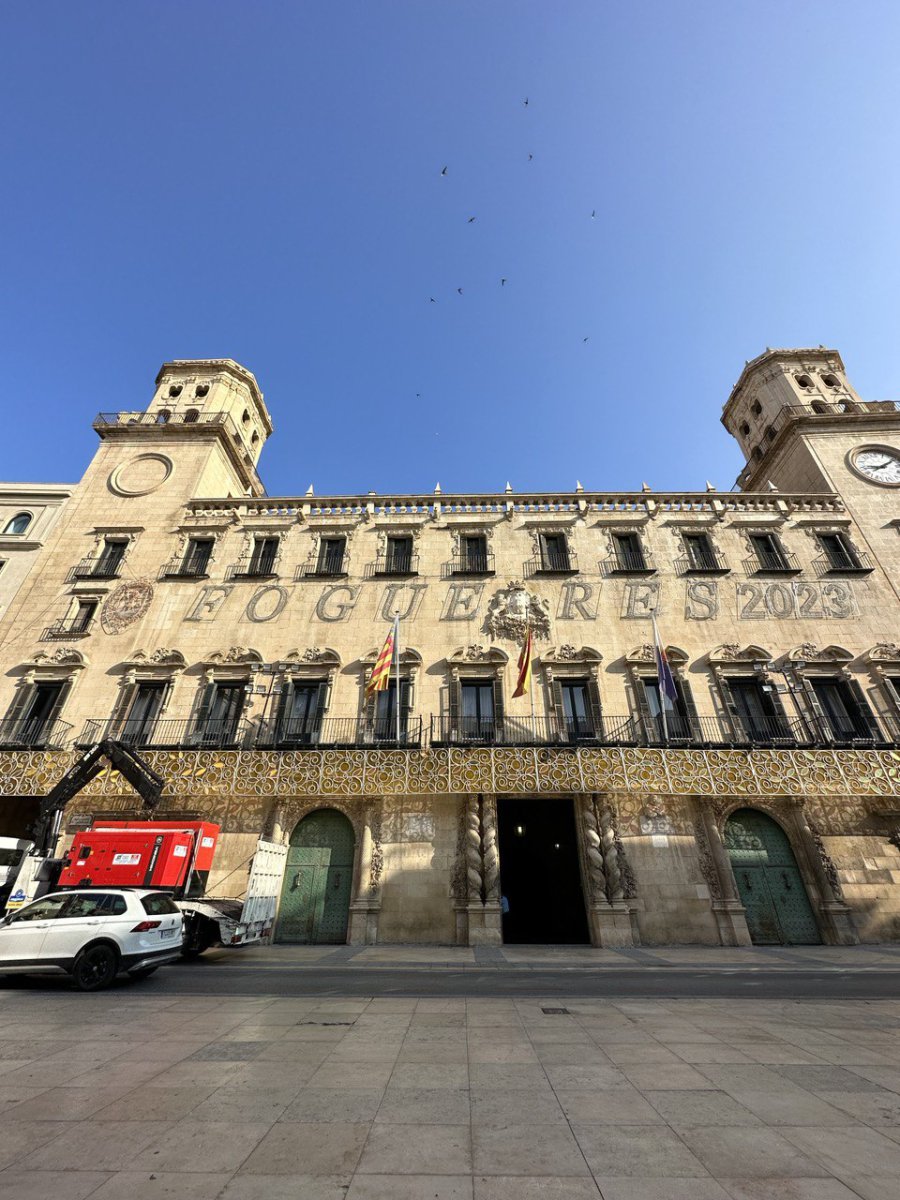 Famous Mushroom Street
Discover San Francisco Street, known as "The Mushroom Street," just 300 meters from Hotel Alamo. Decorated with mushroom-themed elements, it has become a fantasy-like destination with vibrant bars and restaurants.
The Explanada De España
Take a relaxing stroll down the lively Explanada de España, adorned with colorful mosaic tiles and palm trees. Enjoy cafes, bars, and desserts along the way.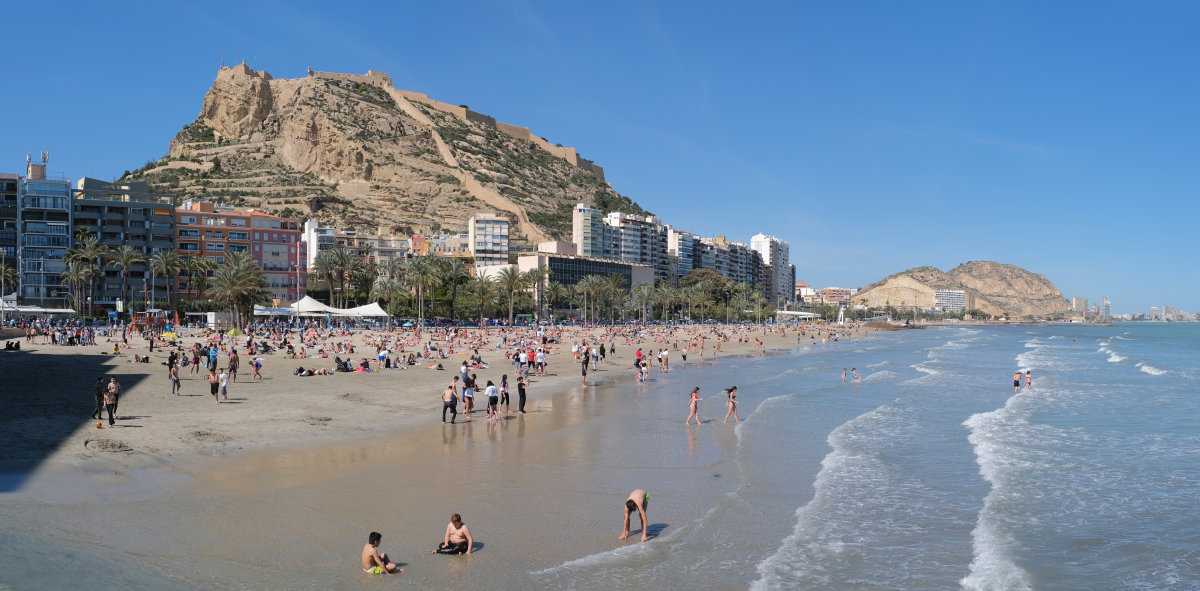 Playa Del Postiguet
Conclude your day with a short walk to the sandy Playa del Postiguet. With fine golden sand and crystal-clear waters, this beach offers a perfect spot to relax and dip into the Mediterranean. Clean and well-maintained, it's a testament to Alicante's commitment to its coastal environment.
Appreciate the sea in the heart of the city, and soak in the luxury of visiting Postiguet beach, a beloved destination for locals.
Whether you're a history enthusiast, a foodie, or a beach lover, Alicante's diverse offerings make it an unforgettable destination for a day of exploration.